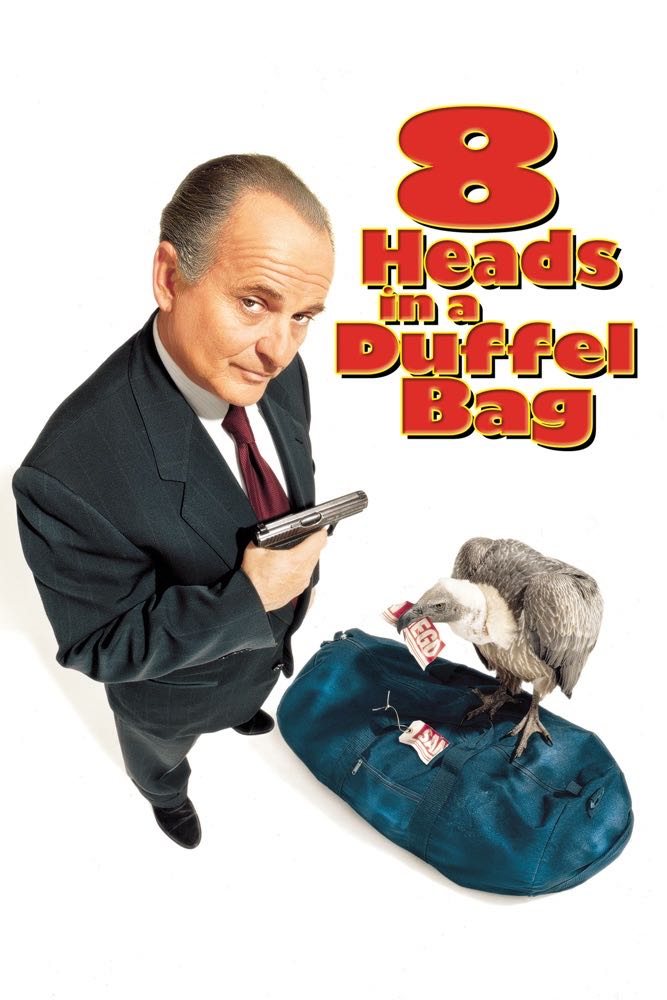 Collection ID 185
Director: Tom Schulman
Starring: Kristy Swanson, Andy Comeau, George Hamilton, Ernestine Mercer, Todd Louiso
Genre: Comedy
Studio: MGM (Video & DVD) Release date: 1997 Rated: R
Language (Country): English, French (USA)
Summary: A mob bagman finds that his luggage, containing the proof of his latest hit, has been switched.
My Rating:

My Review: Starring Joe Pesci, Kristy Swanson, Todd Louiso, George Hamilton, Dyan Cannon, David Spade, Anthony Mangano, Andy Comeau, Joe Basile. This dark comedy moves at quite a clip. Meet Charlie (Andy Comeau). He's on his way to Mexico - To meet his fiance, Laurie Bennet (Christy Swanson) and her parents (George Hamilton and Dyan Cannon). Unfortunately, Charlie picks up the wrong duffle bag as he's leaving the airport. When Tommy (Joe Pesci) discovers his Bag 'O Heads is missing, he quickly heads out in search of Charlie. Those heads belong to Big Sep - The mafia/crime boss, and he's gonna get his 8 heads; one way or another. While Tommy heads for Charlie's apartment, Charlie discovers his luggage is full of craniums. His prospective mother in law (Dyan Cannon) also makes the shocking discovery, and heads straight for the liquor cabinet. When Tommy arrives at Charlie's apartment, he begins torturing the room mates (Louiso and Spade) for information. Charlie's predicament is compounded by the head of his fiance's family (Hamilton), and the hi jinks are hilarious. The acting was good, the casting great, and the comedy dark, but not gross. A dream sequence with singing heads is great, and the movie gets my vote.